M.CRAIG COLLECTION

CHAIRS | DEERFOOT CHAIR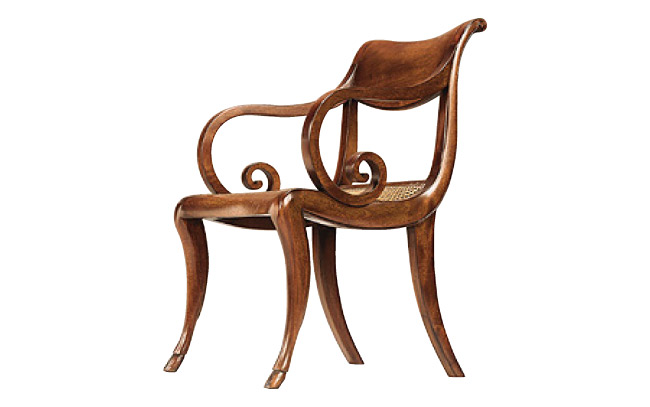 Fluid lines and fleshy surfaces make for a completely new and unique take on the millennium old "Klismos" form. This poised and lyrical copyrighted design reminds one as much of a satyr as a chair. The details are clean and simple without being austere. The overall effect is not unlike a Bach fugue, with form answering form and the whole achieving a satisfying resolution. Comfort is provided by the gently recurved seat and carefully sculpted back. As this is his first chair in 25 years of furniture design, Michael Craig felt tremendous obligation to get it right. He did.
Mahogany frame with cane seating available in M. Craig Cabinetmakers Classic Mahogany Finish and Campaign Finish. Also available with upholstered seating.
Arm W21" x D23" x H35"
Side W19" x D23" x H35"