M.CRAIG COLLECTION

BEDS | RAILROAD BARON'S BED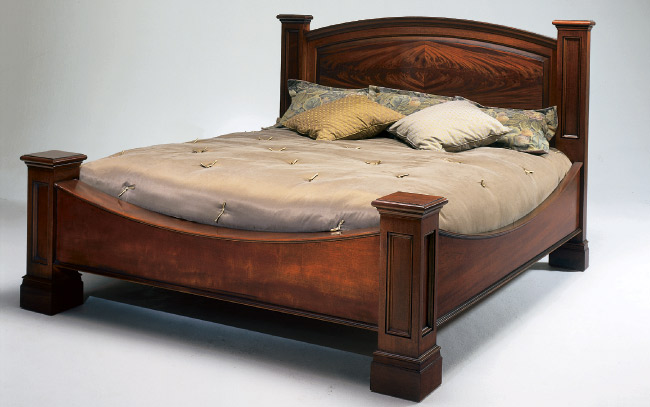 A fine example of the opulence and grand scale of the American Empire period. This bed is designed to maintain pleasing proportions in the larger sizes. Made of mahogany with curly veneers. Available in king and queen sizes and has hidden compartments for the Baron's smaller treasures.
Half testers either attached or cantilevered are available. Please contact your area representative or the factory for sketches and pricing.
#2002 - Queen W70" x L92" x H58"
#2003 - Eastern King W87" x L92" x H58"
#2001 - California King W81" x L96" x H58"

May we suggest: